Our Brands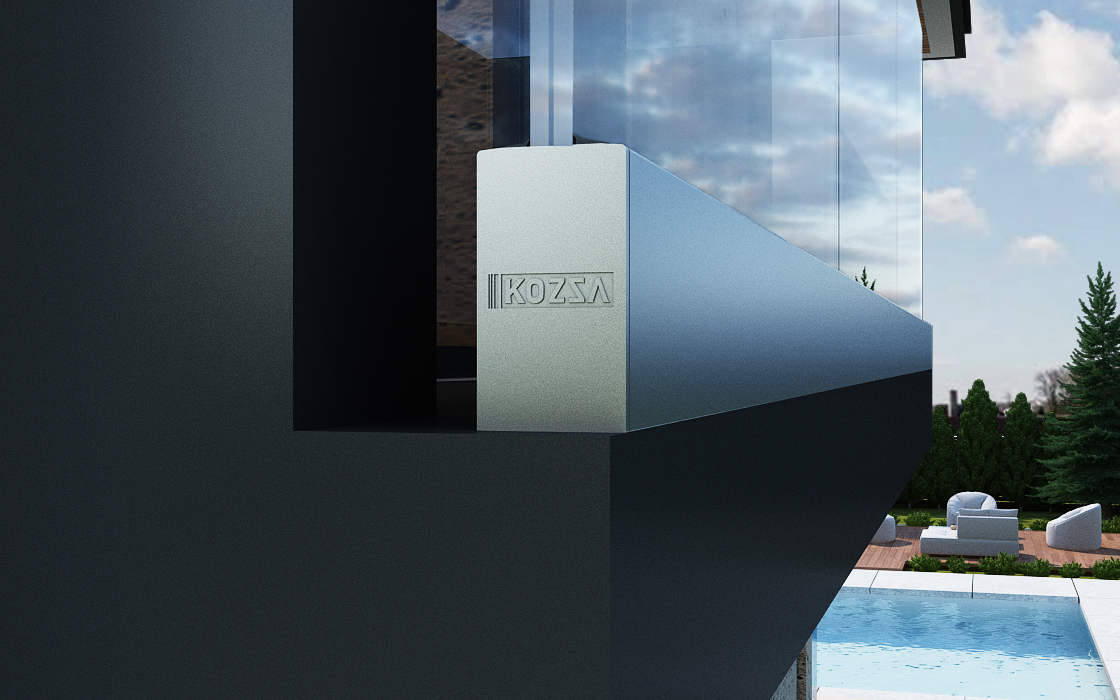 Kozza Railings

–

balustrade systems
We have been in business since 1984. During this time we have been educated in the aluminum and metal industry, so that today – under the brand Kozza Railing – we design and produce unique balustrade systems. In our daily work we focus on perfectionism – our team of experts develops the latest technologies, proposes unconventional solutions.
Passion for design is one of our basic principles. The systems produced by us work well in, among others, residential spaces, hotels and shopping malls, fitting into the trends of contemporary architecture.
The products we offer are:
U/L-type chamber profiles for all-glass balustrades with a length of 5000 mm from the series: KE 100, KE 105, KE 120,
corner profiles: inside and outside,
side caps for balustrade profiles: right and left,
hole plugs for mounting holes for balustrade profiles,
assembly kits – for glass of thicknesses 12-13.52 mm, 16-17.52 mm, 20-21.52 mm.
Latest technology
In our case, innovation and precision translate into products of the highest quality.
Qualified team
We advise, consult and constantly develop – both in the industry and in our relations with contractors.
Experience
Thirty years of experience on the market makes that we know what we are doing – and we do it well.
Unique projects
From airports and subway stations to residential buildings, we like to face challenges in our daily work.
Our railing systems are characterized by durability and precise workmanship. To make it easier for customers to find the products best suited to their needs, we include all the necessary documents, certificates, and fastening information on our website – kozzarailing.pl.
You will find all elements of the balustrade system:
in our online store: bonmario.com – aimed at individual customers,
on our B2B platform – designed for representatives of larger companies and institutions.