Our Brands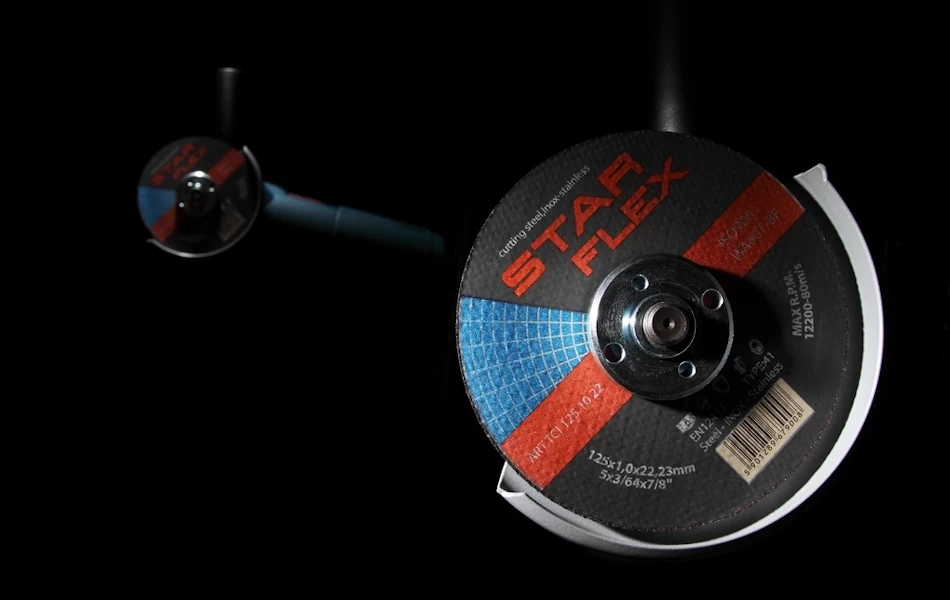 Star Flex, one hundred percent efficient
As a manufacturer of tools for surface treatment and cutting materials, the Star Flex brand guarantees high performance. The company's products – extremely robust, made of high-quality materials – are used in thousands of production plants and workshops, both at home and abroad.
Our offer consists of:
discs for cutting steel – black, stainless and acid-resistant. Thanks to increased hardness the products are economical: the discs last for a long time,
peeling discs – ideal for removing dirt, rust, glue and old coatings of varnish and paint,
filet discs – for a smooth finish on filet welds,
sanding flap discs – for working on the edges without leaving scratches on the workpiece.
What distinguishes these products is their reliability. The discs are versatile – they can be used in almost any technical field. Resistant to lateral forces and safe in use, they ensure effective cutting and quick grinding of steel.