Our Brands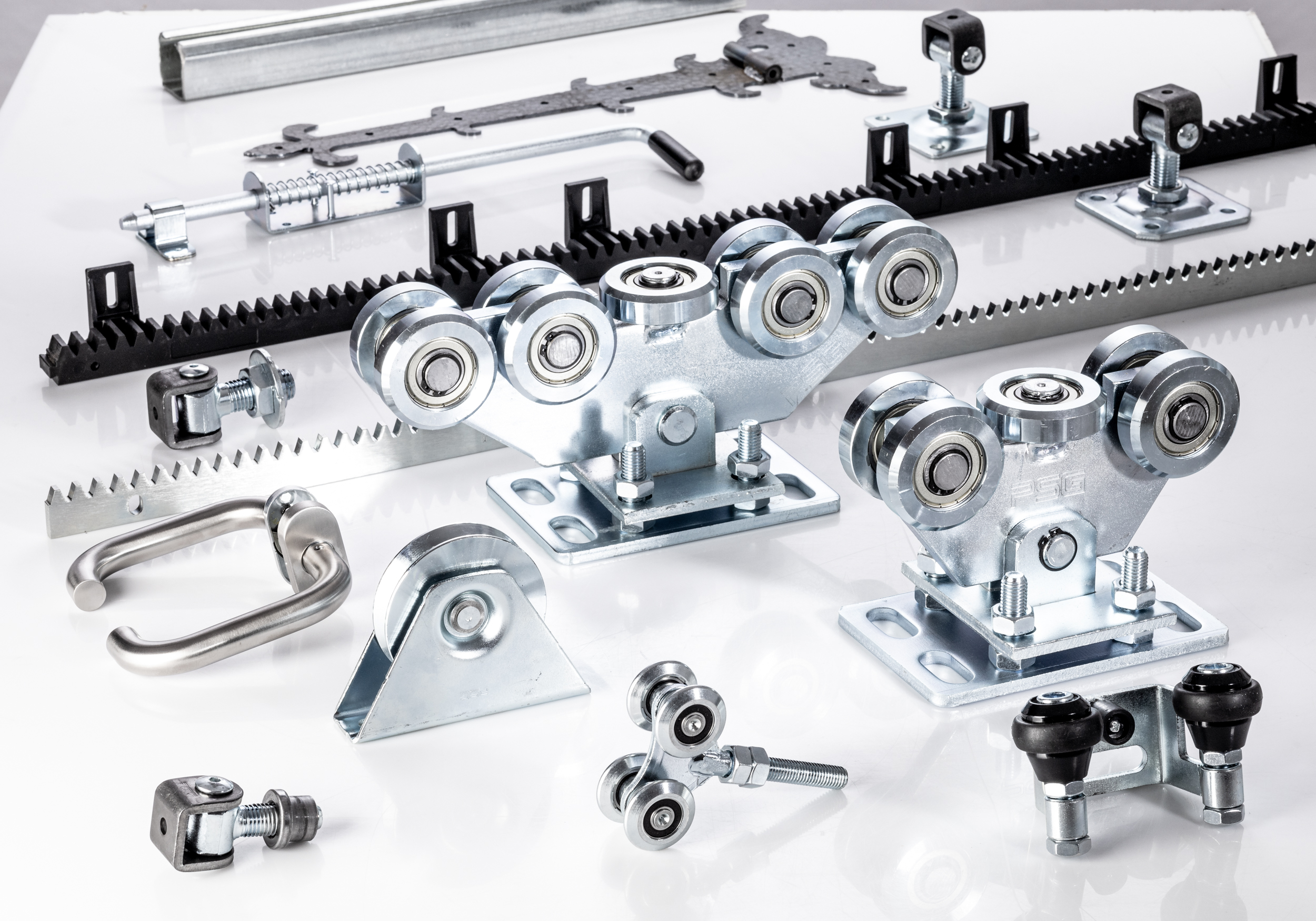 PSG – robust accessories for gates and wickets
PSG is a recognised brand in Poland and Europe that offers a full range of accessories for sliding gates and wicket gates.
The PSG product range is very diverse:
handles,
rollers,
toothed rails,
hinges,
door rails,
canopies,
caps,
locks,
trolleys,
letterboxes,
house signs,
parking locks,
sliding door systems.
Thanks to our wide range, our customers always find the right solution to their needs.
PSG metal elements make it possible to create durable and solid realisations that will serve for many years. Thanks to such accessories each gate will function reliably and above all safely. Additionally, you can beautify your fence by hanging lights, house numbers or letterboxes on it.
The PSG brand is constantly evolving and becoming better and better for consumers. The manufacturer pays great attention to its products, taking care of the smallest details, both technically and aesthetically. Opt for a solid finish to your gate or fence with PSG brand products.