Our Brands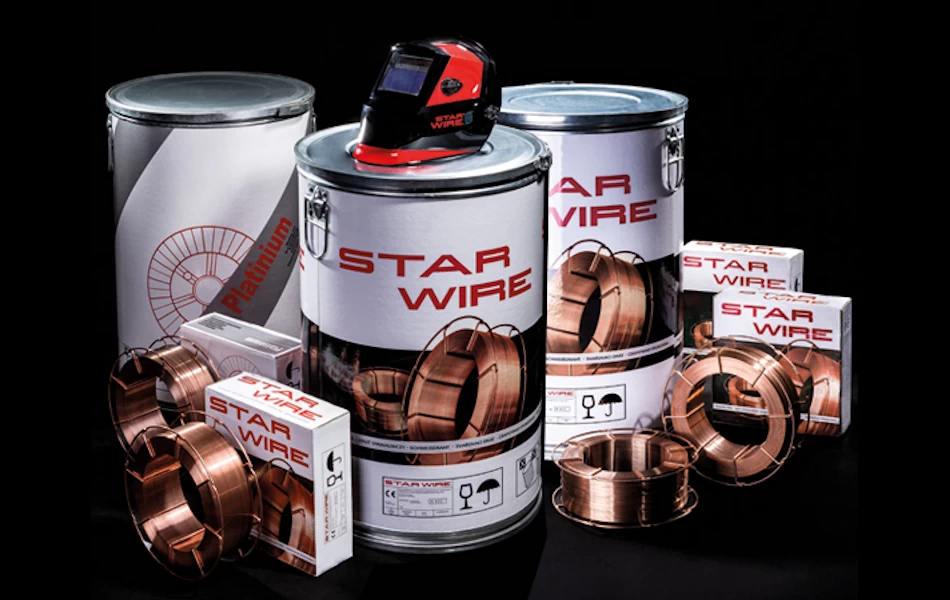 Star Wire – welding accessories
Welding accessories are the domain of one of our brands – Star Wire. We specialize in durable, high quality materials and products.
Our range includes:
MIG/MAG welding wires,
wires for TIG welding
powdered welding wires,
visor,
ADF filters with shade control,
internal and external protective lenses,
gas nozzles
current nozzles,
nozzle springs,
gas distributors,
current couplings.
What distinguishes these products? Our bestseller, the welding wire for MIG/MAG welding, is available in three thicknesses: 0.8 mm, 1.0 mm, 1.2 mm. It is used in plants making steel constructions, as well as in car and locksmith workshops. Its quality guarantees high durability of welds. Available on a 5 or 15 kg spool, it is convenient to use.
We also recommend visors, which are used to protect the eyes and face from sparks and harmful radiation. The product is characterized by an automatic filter – with the possibility of adjusting the shade during welding and a constant level of darkness when at rest. Its quality is confirmed by numerous standards, including optical class EN379-1/1/1/2, which ensures safety and a clear, uniform image. What is important, we also offer exchangeable accessories for the visors: holders, ADF filters and internal and external protective lenses.