Cooperation
Principles of cooperation
In our cooperation, whether with suppliers or customers, we focus on communication. We listen, we discuss and we agree, we take responsibility and we demand responsibility. We solve difficulties together and are open to suggestions and changes.
Greater opportunities, faster development and the expected results.
Together we will be better.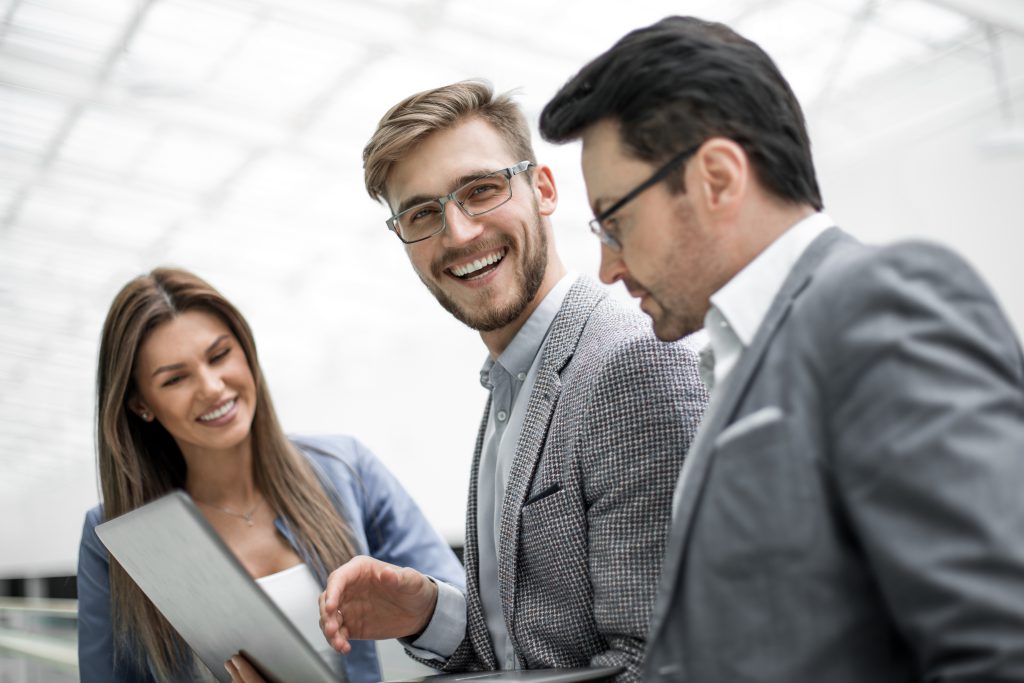 Cooperation with suppliers
In cooperation with suppliers we are guided by simple principles. One of them is the pursuit of mutual benefit – we want each party to be satisfied. According to our company policy:
we submit clear, understandable requests for quotations,

when evaluating offers we take into account: pricing policy, product quality, timeliness,

we focus on cyclical orders – we care about stable production which guarantees constant availability of goods,

we put emphasis on development and possibility of constant enlargement of our offer,

we guarantee a regular contact with an assigned tutor from Postal side, which influences a good and transparent communication between companies,

we assume close marketing cooperation,

in order to improve and accelerate communication we use electronic circulation of documents (e-invoices),

we introduce common marking of the company's products,

we ensure full confidentiality of data,

we cooperate comprehensively with the logistics department.
Would you like to become our supplier? Send us a message at zakupy@postal.pl
Cooperation with customers
When cooperating with our customers, we want each transaction to end with satisfaction. Ours – because of a well completed order, the customers – as a result of prompt delivery. With the aim of mutual benefit, we offer:
intuitive shopping path – we want the ordering process to be as simple as possible,

immediate order processing – we do our best to make the product shipping time as short as possible,

professional help – our customer service staff answer every question, even the most detailed ones,

wide assortment of goods – we react on an ongoing basis to the needs and expectations of our customers, adjusting the offer to their requirements,

possibility to plan purchases – thanks to the product storeroom customers of our B2B platform can easily plan purchases in the long term,

option to create multiple accounts for employees of one company – materials for a given company can be ordered by different people.
For our customers we have prepared two sales platforms – bonmario.com is designed for individual customers, b2b.bonmario.com meets the needs of entrepreneurs and larger companies.
"In the journey to success
tenacity of purpose
is supreme"
Aliko Dangote
Frequently asked auestions
The ordering process consists of a few simple steps:
Find the products you are interested in and click the button: "Add to Cart",
When you have selected all the products you are interested in, go to the shopping cart – click on its icon. There you will check if everything you need is on the shopping list.
In the next step, select the button: "Proceed to checkout". Here you can log into your account or create a new one.
Choose your delivery method. The courier companies we use are: FEDEX, DHL, Rohling Suus forwarding and Pekaes.
Choose the payment method. The available options are: quick online transfer (Przelewy24), credit card payment, bank transfer, PayPal transaction.
After choosing the method of delivery and payment, read and accept the terms and conditions. Then place the order.
The order confirmation will be sent to your e-mail address.
Complaints can be submitted in writing to the address: Postal Steel Group Polska sp. z o.o., 6 Sowia Street, 62-080 Tarnowo Podgórne, to the e-mail address: info@bonmario.com, telephone number +48 61 648 28 28 or by using the contact form.
In the complaint, the customer should provide their name and surname, correspondence address, number of the sales document, type and description of the problem.
The Seller undertakes to process each complaint within 30 days, and if this is not possible, to inform the customer when the complaint will be processed.
The goods may have a manufacturer's warranty.
In the case of goods covered by the guarantee, information on the existence and content of the guarantee and the period for which it is granted is always presented in the description of the goods on the shop's website.
We use the following courier companies: FEDEX, DHL as well as Rohling Suus and Pekaes.
We do our best to make sure that your parcel reaches you as soon as possible. The available products are dispatched within 24 hours of receiving the payment or selecting the cash on delivery option.