New products in the fastening technology category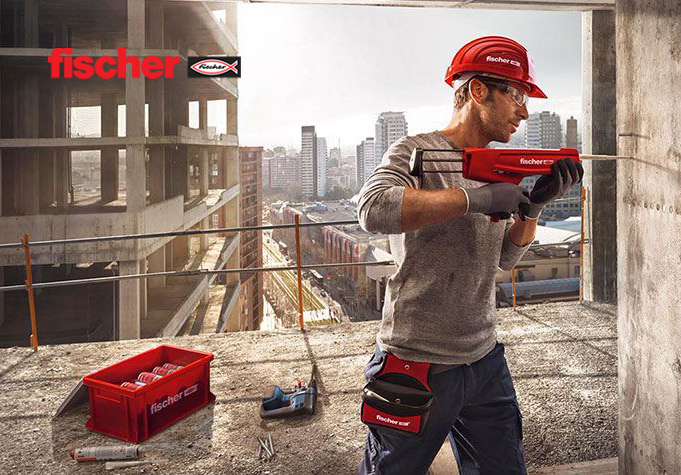 We recently introduced all-glass balustrade systems by Kozza Railings. Now, to facilitate their installation – both U-type and L-type profiles – we are adding three new products from Fischer to the assortment.
On our sales platforms you will thus find:
threaded rod,
heavy-duty anchor,
concrete bolt.
The items, manufactured by a fastening expert, are suitable for professional installation. What makes them stand out?
FIS A M 10 x 150 gvz threaded rod, made of galvanized steel, has a wide range of applications. In combination with individual injection mortars, it works well for anchoring in:
cracked concrete,
uncracked concrete,
solid masonry,
perforated masonry,
aerated concrete.
Its advantages also include optimal load adaptation, which reduces the cost of materials and installation – pre- and post-tensioning.
The heavy-duty anchor FH II 10/50 S, with a hexagonal head, proves itself for through installation. During its embedding, the cone is inserted into the strut sleeve, thus pressing it against the walls of the hole. Thus, the design provides a high lateral load capacity – with fewer fixing points.
The anchor is useful for fixing significant loads in cracked and uncracked concrete, including, among others:
brackets,
steel structures,
cable trays.
The last of the novelties we want to draw your attention to is the UltraCut FBS II 10 x 100 45/35/15 US concrete screw. Often used, it is characterized by easy adjustment – thanks to its special geometry it quickly cuts into concrete.
The screw can be used for elements of different thicknesses, with up to 3 embedment depths. It is useful for fixing, among other things:
handrails,
metal profiles,
shelving systems,
guard rails,
boiler plates.