Bira brand electric strikes new in our assortment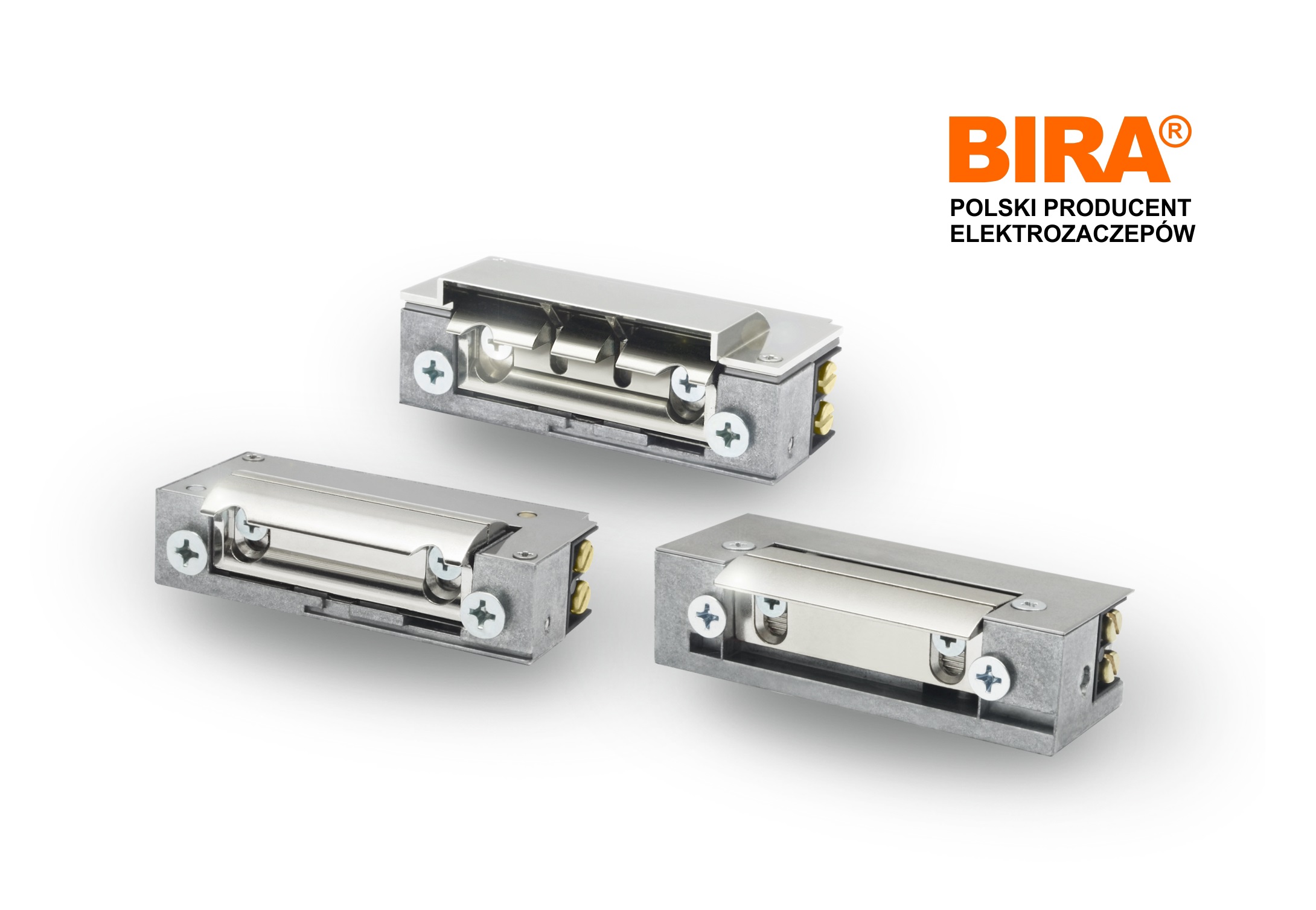 We are introducing an electric door strike by Bira – a Polish manufacturer that has been on the market since the early 1980s.
Electric strike is a device characterized by a simple mechanism of operation. Used in access control systems, it is used for wired unlocking of doors and wickets. Thus, only authorized persons have access to the object – the electric strike is an effective protection against uninvited guests. It is mounted on the door frame – the product works closely with the handle lock.
Knowing the advantages of Bira electric strikes, we decided to introduce products from the series:
Hartte XS – narrow electric strikes with radial adjustable striker, designed for aluminum profiles and narrow door frames,
Hartte S – universal electric strikes of standard dimensions and design with a pivoting striker, adjustable within 4 mm,
Hartte GL – asymmetrical electric strikes with 4 mm adjustment, for left and right doors.
Some models are equipped with additional functions, such as a switch and memory.
Manufactured in Poland, electric strikes – fully made of domestic components – meet all the requirements of the European market, are distinguished by excellent quality, and are certified.
Along with electric strikes, the assortment is extended by matching mounting plates – flat, galvanized, designed for left and right doors.
You can find all our novelties in Bonmario's online store. And if you are a business contractor, we invite you to the B2B platform.