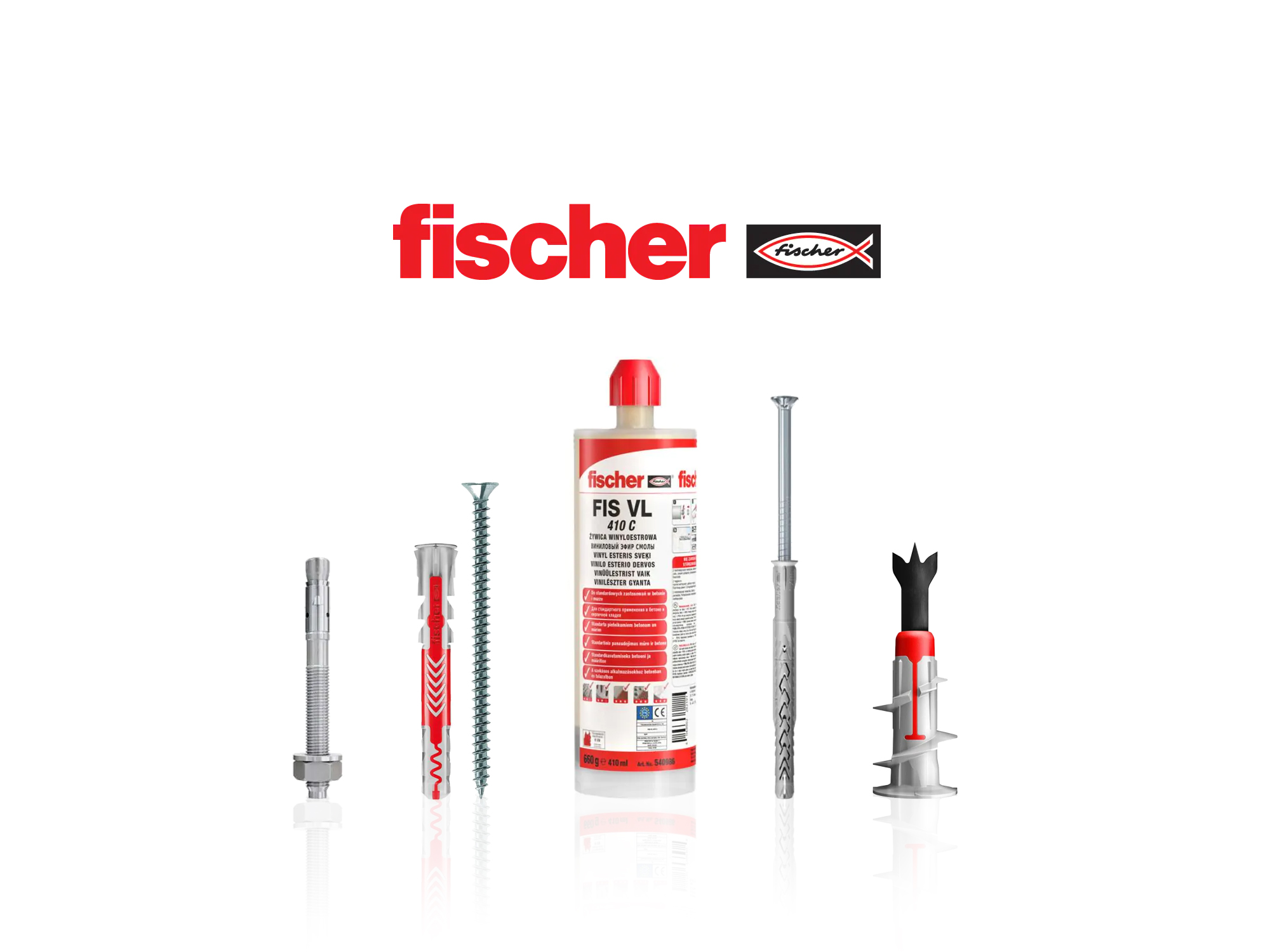 Innovation is undoubtedly what sets Fischer apart. A large number of patents, excellent workmanship and experience from all over the world – the brand is unrivalled in the field of fastening technology.
This is why we decided at the beginning of the year to conclude a distribution agreement with Fischer and thus expand our product range. As a result, we have introduced:
dowels – characterized by safe functioning in solid, hollow block and slab substrates,
frame anchors – making it possible to anchor elements in masonry, concrete and gas concrete, perfect for fixing e.g. windows, brackets, kitchen cabinets and coat hangers,
pin anchors – adapted for standard fastening, e.g. balustrades, stairs, steel structures,
pin anchors – for holding high loads in building panels,,
chemical anchors – designed for filling gaps: in masonry, cracked and uncracked concrete,
pins for insulating materials– used for the assembly of lightweight elements on insulating panels: foamed polystyrene and polyurethane,
self-drilling screws – guaranteeing quick and easy assembly in plasterboards and gypsum-fibre boards.
We know that in the case of Fischer, every zloty spent on brand products – durable and solid! – pays for itself many times over.