New model of welding visor and goggles from Star Wire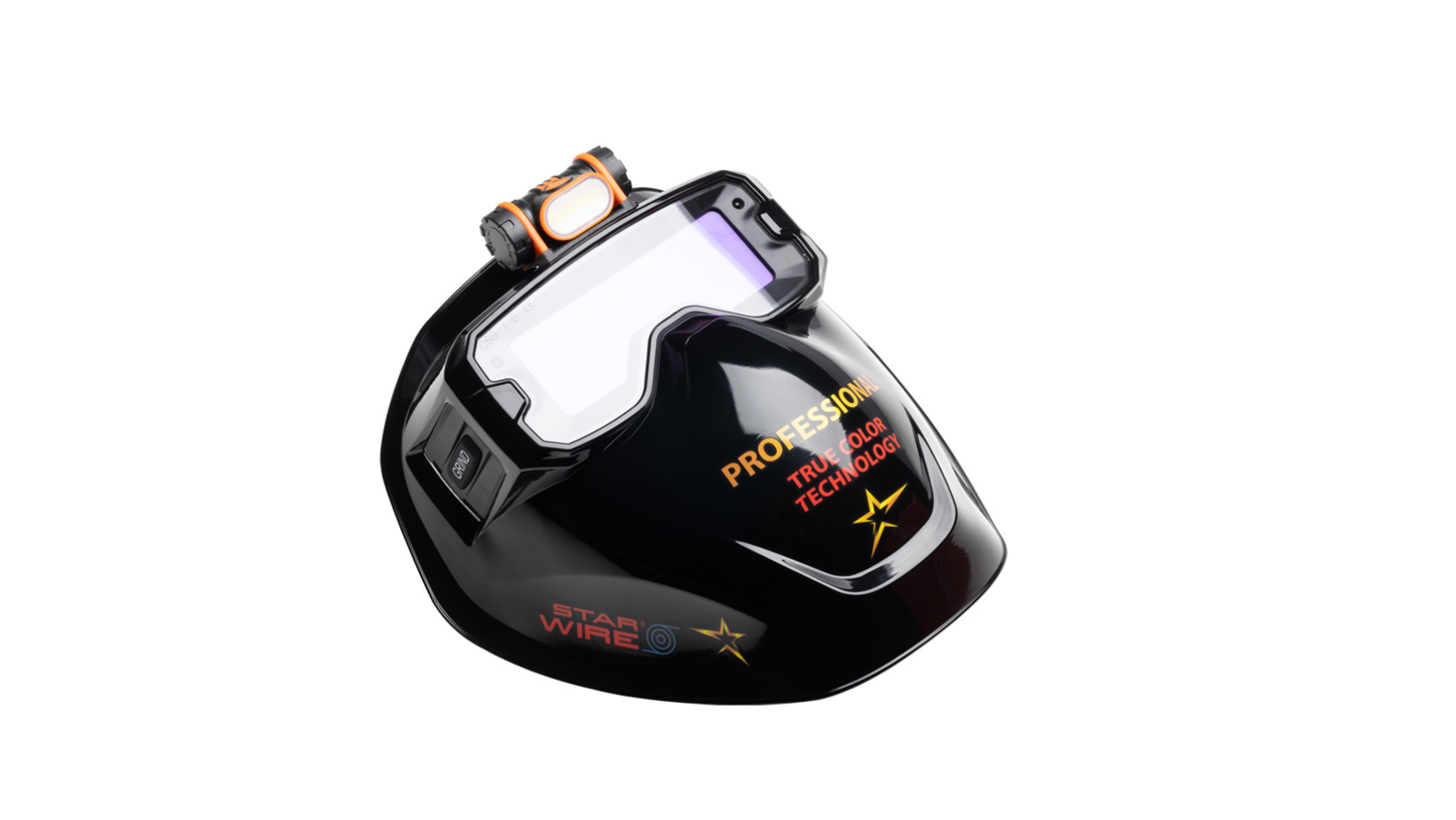 After numerous tests, trials and deliberations, we are introducing a new model of welding visor and goggles, which are equipped with a modern ADF filter and True Color technology.
We know very well that precision counts in a welder's work. That's why we take such a careful approach to equipment – especially that designed for professionals.
In our improved models, the key issue is the state-of-the-art self-darkening filter, which guarantees what is most important in welding: precision and safety. Precision, because the filter, thanks to the possibility of infinitely adjusting its shading, guarantees perfect visibility of the welded object. Safety, because the filter is a protective layer – it protects the face and eyes from splashes. Among its advantages is also a high optical class:
for the visor 1/1/1/1,
for the goggle 1/1/1/2.
This means that the filter provides a stable, uniform and eye-safe view, without contamination or interference. Its main element is a liquid crystal LCD display, with 4 arc detectors (sensors), working like a shutter.
Excellent technical parameters make the visor and goggles, equipped with a modern ADF filter, recommended for professionals. The equipment will be great for welding, cutting and grinding, as well as any activity that requires high accuracy. The appropriate optical class and a wide field of vision will improve all work, which will go faster and, most importantly, safer.
For a visor closer attention we also recommend its aesthetic design. Thanks to its black and yellow color scheme, the visor looks innovative and presents itself nicely. In our offer you will find it complete with a spare lens (inner and outer) and an adjustable plastic headband.
As for the welding goggles, they come in a set: with a hood, face shield, spare lens (inner and outer), adjustable strap and headband, as well as a head flashlight and canvas carrying bag.
You can find our novelties, as well as our entire product range:
On the B2B platform – designed for business contractors. Don't have an account there yet? Log in as a guest and see what we offer,
in the Bonmario.com online store – designed for individual customers.