We received the Silver Distributor Award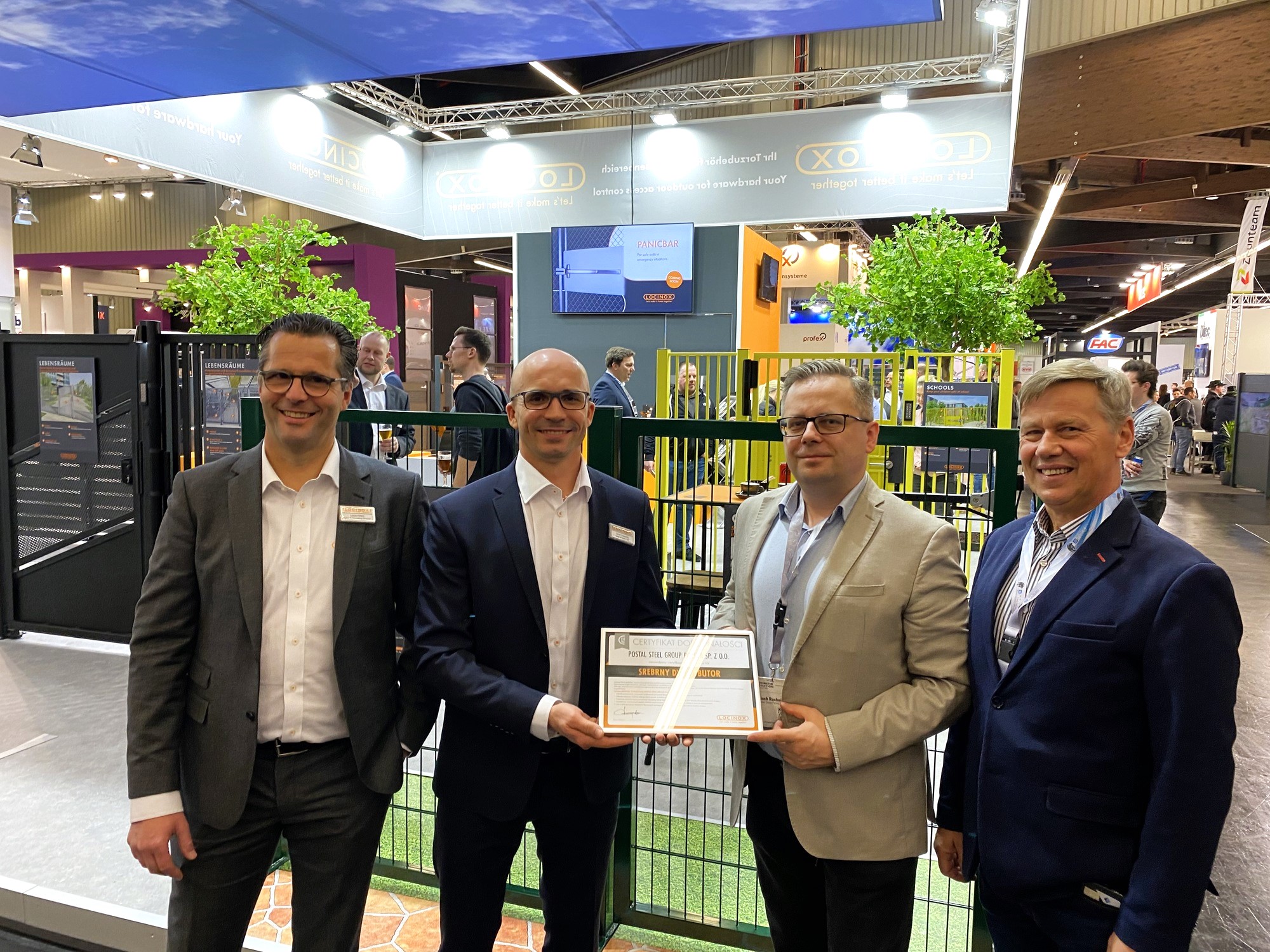 In December we reported that we had won the Locinox brand's Silver Distributor Award. This time we are pleased to announce that the award – on the occasion of the Perimeter Protection fair in Nuremberg – has already been received.
The fair in Nuremberg was an opportunity to learn about new security solutions. During the event we explored knowledge in the area of access security – we talked about locks, fences, gate automation systems. We were also interested in electronic security, including monitoring systems.
On the topic of security of sensitive facilities, we focused our attention especially on burglar-proof gates and all the additional, yet indispensable elements of their operation. As for novelties, on the other hand, in this case drone systems were the main topic.
The event was therefore an excellent opportunity to learn about new product offerings in perimeter protection and fencing technology. Experience was shared by industry experts, who effectively explained the importance of the interaction of mechanical, electrical and electronic components.